High-Speed Honing Services
At Midway Grinding Inc, we specialize in providing our customers with high precision, large volume products at competitive pricing while providing the shortest lead-times in the industry.
Our high-speed honing process improves form characteristics such as cylindricity and surface finish delivering the highest precision and quality in the industry
It improves the geometry of a part, adjust the alignment of features such as holes or bores, and produces a specific surface finish on the interior bore when needed.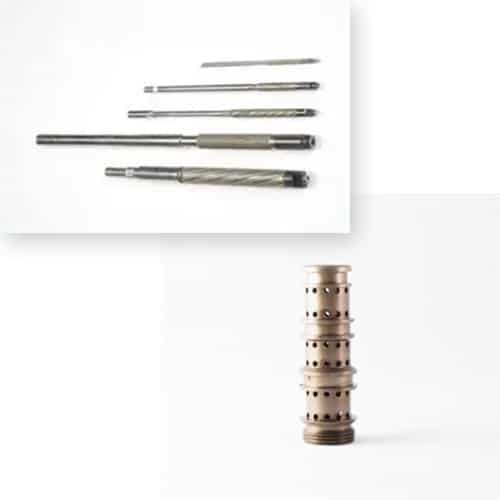 Dedication to Quality
Providing our customers with the highest quality components, parts, and services is our greatest priority. We our ISO 9001 certified and staffed with the best engineers and machinists in the industry.
Dedicated to strong communication and continuous collaboration with our customers, we create partnerships that increase productivity and reduce total costs. Our commitment to quality includes but are not limited to:
Innovative and cost-effective solutions designed to increase productivity and save time and money
The highest quality engineers and machinist in the industry
Streamlined processes designed to provide expertise and short lead times
In-house capabilities providing full-service custom and high-production grinding
Safe and green business practices designed to support workplace safety and environmental sustainability
Benefits from High-Speed Honing
Midway Grinding Inc.'s high-speed honing services successfully removes excess metal stock, reinforces straightness, roundness, size, and creates a crosshatch finish for ideal lubrication.
Frequently Asked Questions