CNC Centerless Thru-Feed Grinding Services
CNC Centerless Grinding at Midway Grinding Inc.
Centerless grinding is a process that holds the workpiece in the center between two grinding wheels that turn in the same direction. The left side grinding wheel stays in position as it spins. As it rotates, it applies a downward force towards the platform that holds the workpiece in place.
Forms of CNC Centerless Grinding
Midway Grinding Inc. offers CNC centerless grinding which include thru-feed and infeed/plunge grinding services.
Centerless Thru-Feed Grinding Services
Midway Grinding Inc. offers thru-feed centerless grinding for applications where the largest outside diameter only is to be ground.
Thru-feed grinding is best suited to grind straight, cylindrical partis with minimal slots and no interfering projections. Parts are ground by being fed in and out through regulating and grinding wheel in a straight line to ensure maximum grinding efficiency and therefore minimum costs.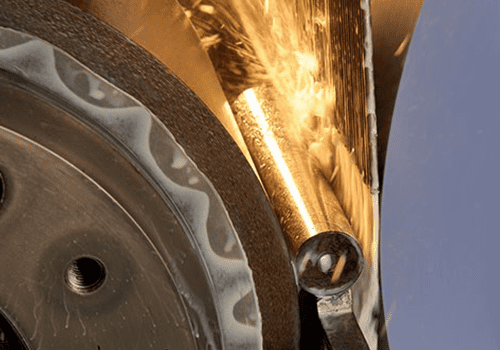 Our Equipment
Midway Grinding Inc. invests in the latest equipment and technology to provide our customers with the highest quality components, parts, and services.
Our facility is equipped with several CNC models of centerless thru-feed grinders which provide the highest level of stability, performance, and repeatability.
We handle dimensions ranging from .050 to 5 inches in diameter and lengths up to 6 ft.
Tolerances to .00005"
Low cost, high speed, precision OD grinding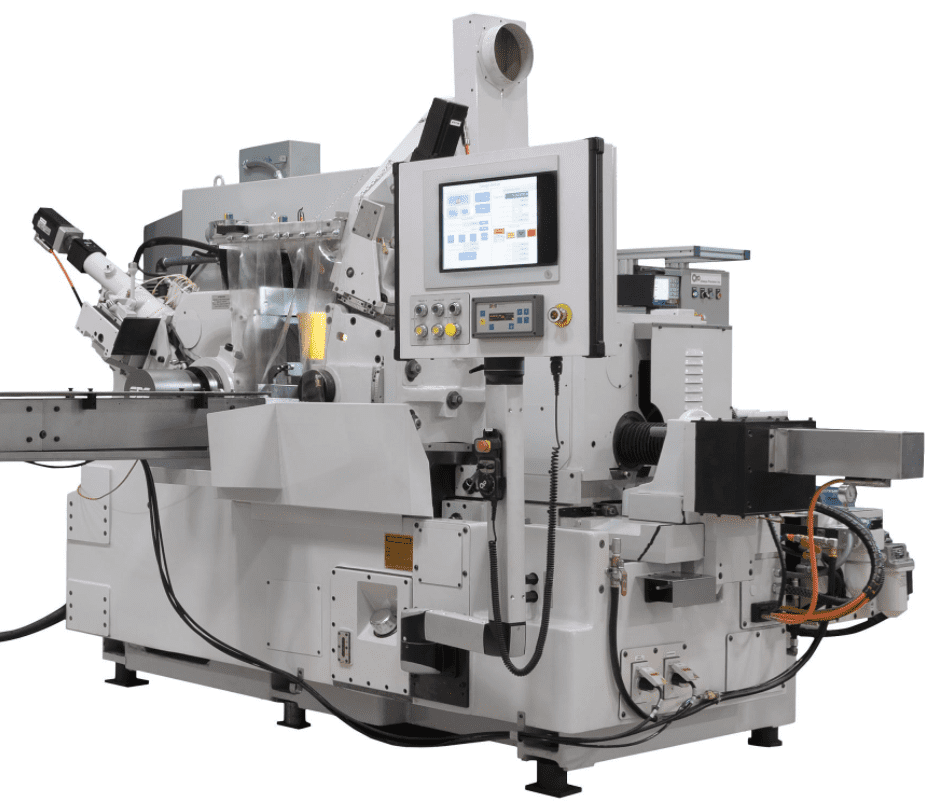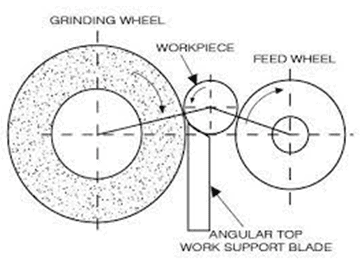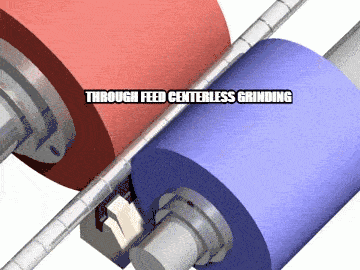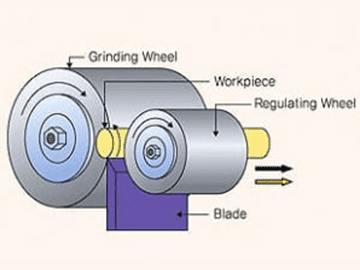 Benefits of Centerless Grinding
CNC centerless grinding saves time and money. As a result of the parts being loaded automatically, the process is quicker and easier to load parts into a centerless grinder. Also, projects smaller in size can be loaded in large quantities.
Centerless Grinding (Thru-Feed Grinding) Capabilities
Features
High Precision Grinding
Maximum Efficiency Grinding
Minimum Cost Grinding
Dimensional Specifications
Diameters from .050" to 5"
Lengths up to 12 ft.
Tolerances
Diameter tolerance to .000080"
Surface finish to 4RA Max
Roundness to .000025" Max
Straightness to .000050" Max
Inspection Services
Operator and quality personnel inspections per ISO 9000 quality standards, customer requirements, or control plans.
Products
Bars
Bushings
Gears
Hydraulic Components
Pneumatic Components
Pins
Pistons
Printing Rolls
Shafts
Sleeves
Spindles
Spools
Tubes
Valves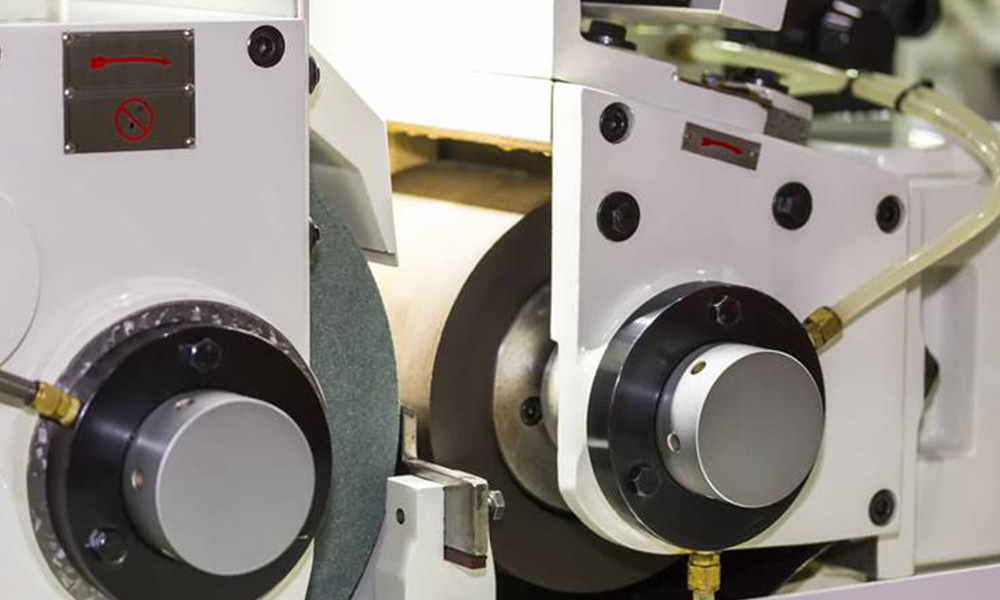 Industries Served
Automotive
Aerospace
Appliance
Heavy Equipment
Pneumatics
Hydraulics
Food Services
Other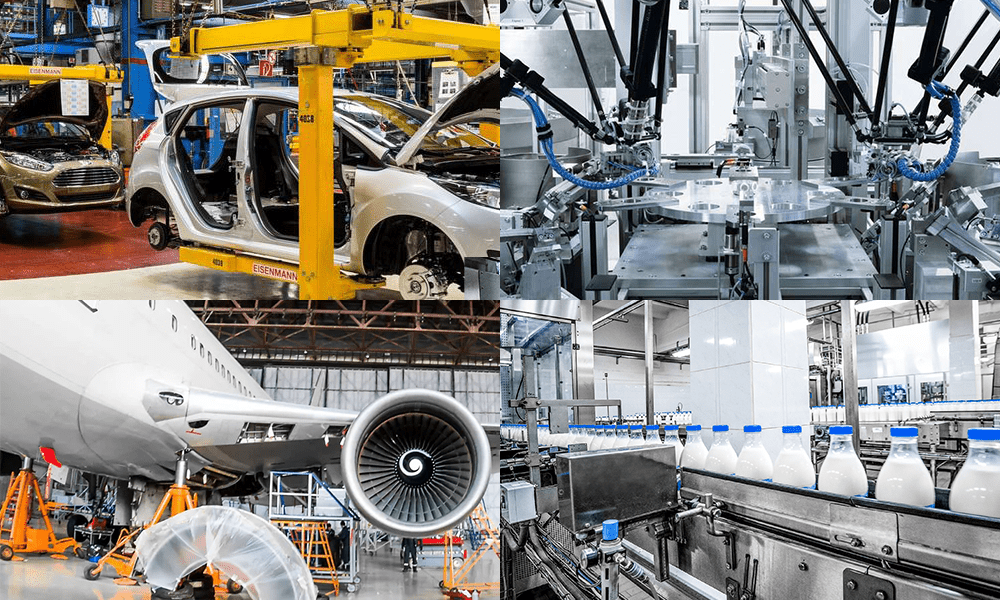 Frequently Asked Questions