Precision Grinding of a High Precision Hydraulic Poppet
At Midway Grinding Inc., we specialize in precision grinding of components to some of the closest tolerances possible, from even the most difficult materials. With our modern equipment and staff of experienced machinists, we are capable of grinding complex parts with the utmost precision. This heat treated steel poppet was manufactured for use in a hydraulic valve application.
Composed of heat treated AISI 1215 cold drawn steel, we rough ground the .5606 diameter for roundness. The finish grind achieved a diameter of .5606", .4726" (±.0001"), and a 50° angle. The finish grind imparted a 10 RA finish while maintaining .0001" of concentricity. Precision honing was also required for the inside diameter, this .1252" finish hone was completed to tolerances of .0001" while checking to make sure to maintain concentricity. After the honing, we finished the .5606 OD, checking for concentricity along the way.
These processes were completed on our Cincinnati Centerless Grinder, and Okuma 2 spindle CNC I.D. grinder. Both machines are designed to generate the stability and repeatability needed to achieve the required precision. The honing was performed on our Sunnen ML-4500 type honing machine; these advanced precision capabilities are operated by skilled machinists, with years of experience and training that allows us to maximize operational potential.
All of these components were subject to stringent quality measures including dimensional and surface finish inspections as well as cylindricity and concentricity. Documented processes on each operation enabled us to manufacture 500-1000 pieces per lot with the required high level of precision and accuracy.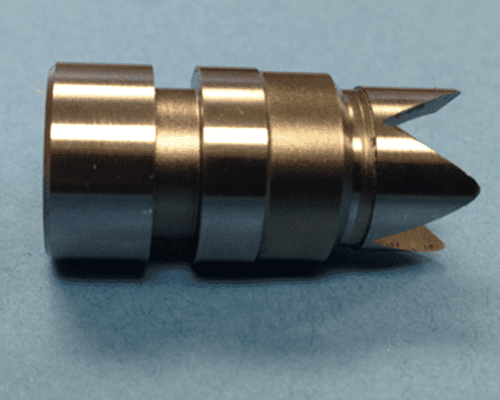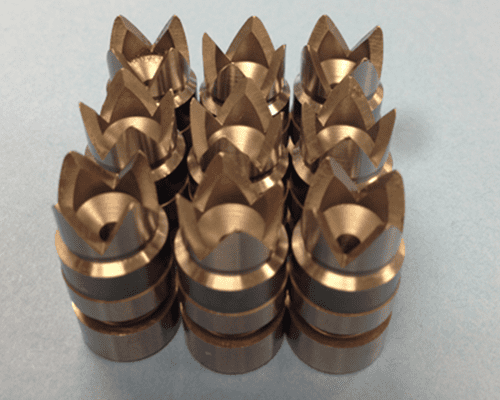 Precision Grinding Project Highlights