Cylindrical & ID Grinding of a Spline Coupling Gear for the Agriculture Industry
As a full service provider of grinding services, we at Midway Grinding Inc. provide manufacturing of products for a wide range of industries and applications. Delivering high precision CNC cylindrical and CNC ID grinding of various metals, in this project we provided these services for a 416 stainless steel coupling gear.
The spline coupling gear shown here required tolerances of .0002" on the diameter and .0005" for concentricity. This was achieved using our precision CNC angle head grinder, which features in-process gaging, and our multi-spindle CNC ID grinder. The quality required for this project was maintained through in-process testing and measuring; this included the use of micrometers, height and concentricity gauges, roundness testers, V-Blocks, and indicators.
In addition to the inherent difficulties of manufacturing this type of product, the fixturing required posed further challenges. However, at Midway our customer focus and proactive interaction with our customer's engineering staff allow us to fully utilize our capabilities and strength. This approach allowed us to develop a process that addressed all potential issues, which ultimately saved on production time and cost for the customer.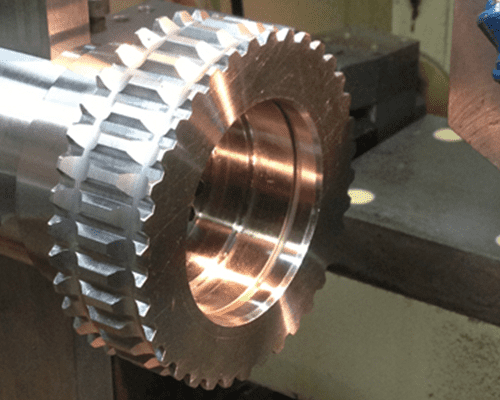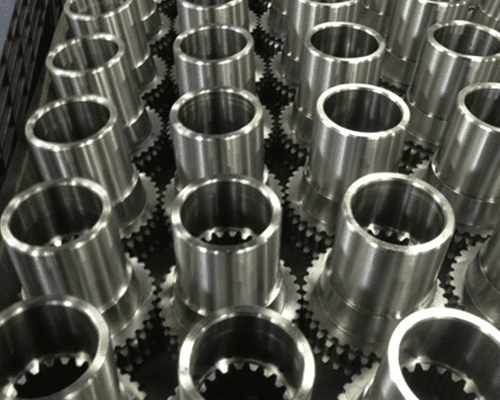 Cylindrical & ID Grinding Project Highlights